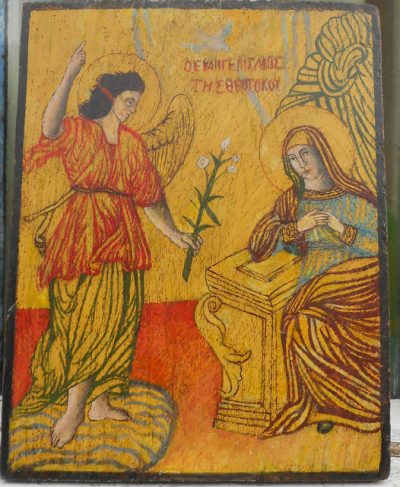 0641 The Annunciation
Greek.
Second Half of 19th cent. 26x19x2.5 cms.
Inspired by the Gospel of St Luke, and created y a provincial hand, perhaps a father hearing the news of the arrival of a long awaited son, the image shows the moment Mary hears of Her destiny. She is modestly at Her desk where she has been reading. To Her right stands the Archangel Gabriel his right hand pointing towards Heaven to underline his divine mission. In his left hand he holds a lily stem, a symbol of Mary's virginity. Above flies a white dove, representative of the Holy Spirit.
Recent Posts
Archives
Categories