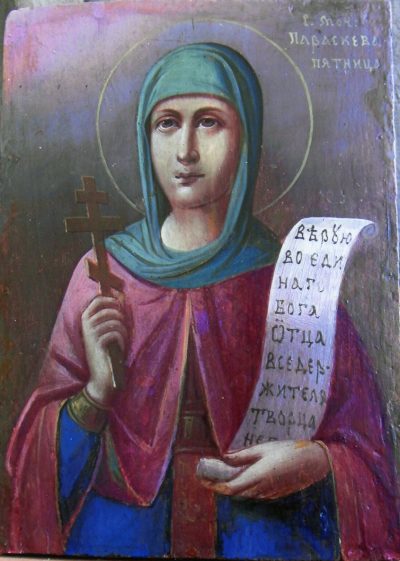 0450 St Parasceva
0450 St Parasceva
Russian. 1850-1900. 23.5×16.5×2 cms.
The icon shows the Saint's resolve in accepting her imminent martyrdom. In her left hand is the statement of her faith; The Creed. In her right, The Cross, the symbol of her salvation.
Since purchase, the icon has been cleaned, some small areas of paint loss restored and re-varnished.