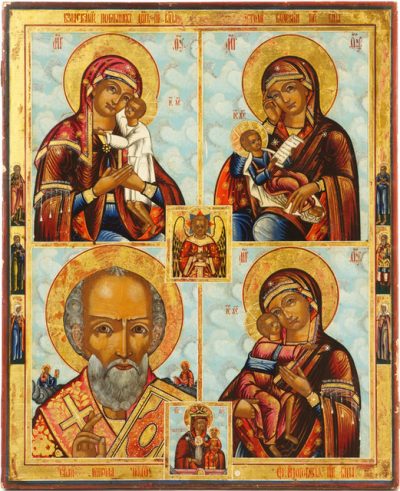 0246lg Quartile of Three Virgins and St Nicholas
Russian
19th cent. 72x60x3 cms.
The quartile of subjects are [clockwise from top left] Virgin of The Fallen, Virgin of Soothe My Sorrows,Virgin of Vladimir and St Nicholas. Within of the icon there are small medallions representing Christ as The Blessed Silence and The Virgin of Chernigov. Six Saints of special importance to the commissioners decorate the margin.
The icon was previously part of a U.K. collection. No restoration has taken place.