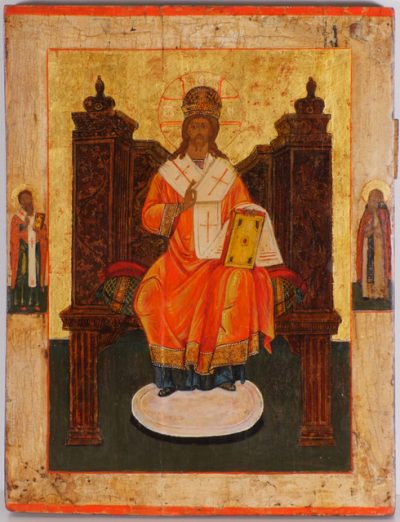 00100 Christ The Great High Priest

Russian.
18th cent. 43.5×23.5×2.5 cms.
The icon visualises Hebrews 4:14 "We have a great High Priest who has passed to Heaven, Jesus Christ, The Son of God". He wears a bishop's crown and robes decorated with crosses. His right hand is raised in benediction. His left hold a closed Bible. In the margins are images of St. Sergius of Radonezh on the left: John Chrysostom on the right.